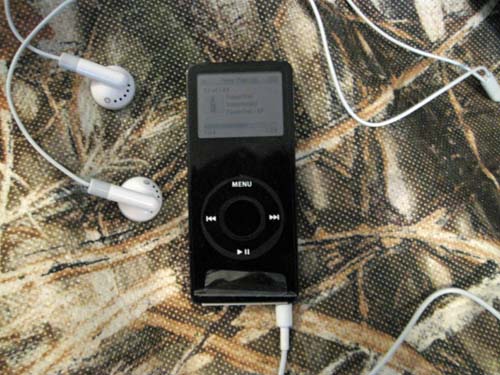 Someone on another outdoor blog (o.k. it was Field and Stream) recently posted a question regarding the songs you would choose if you could only have 20 for the entire hunting season. That got me to thinking about what I would pick for a hunting mix if I were limited to only 20. Hunting involves a lot of different settings and moods, from blasting down old logging roads on a 4-wheeler to relaxing with an adult beverage when the day is done. Let's not forget those moments when one is alone to revel in all the glory of God's creation either. For what it's worth, here's my list. Some of these choices are not P.C., but then again, neither am I.
Motivation:
1. "Search and Destroy" – The Stooges
2. "Feuer Frei" – Rammstein
3. "God Save the Queen" – Motorhead (cover)
4. "Rock Candy" – Montrose
5. "War Machine" – KISS
6. "Lonely is the Night" – Billy Squier
7. "Rock Superstar" – Cypress Hill
8. "Volcano Girls" – Veruca Salt
9. "Cowboys from Hell" – Pantera
10. "Are You Experienced?" – Jimi Hendrix
Relaxation:
11. "Cedartown, Georgia" – Waylon Jennings
12. "Legalize It" – Peter Tosh
13. "1952 Vincent Black Lightning" – Richard Thompson
14. "What Made Milwaukee Famous" – Jerry Lee Lewis
15. "Stoned at the Jukebox" – Hank Williams, Jr.
16. "Gin and Juice" – The Gourds (cover)
17. "In My Own Mind" – Lyle Lovett
Inspiration:
18. "Mission Temple Fireworks Stand" – Paul Thorn
19. "The Eagle and the Hawk" – John Denver
20. "Love is My Religion" – Ziggy Marley
I realize that your list will be different from mine. If I thought about it for 15 more minutes, mine would probably change too. That's why editors love topics like this. I fully expect to get, "Why would you ever pick . . . " or "How could you leave out . . . ." Fire away.