Between a 40-plus-hour a week job and the blistering Alabama sun, the ARB bull bar install turned into a much longer project than I had hoped. There is also some slanderous talk floating around to the effect that I went fishing when I should have been working on it. Honestly, have you people no shame? Nevertheless, an hour here and two hours there, I dutifully forged ahead.
In order to access the factory bumper bar, you must first loosen the plastic bumper cover.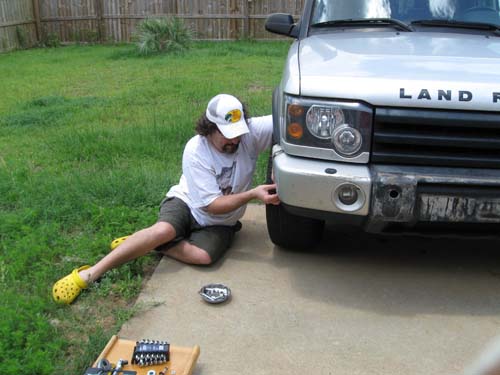 There are small screws inside the fender well that join the bumper cover to the bumper bar inside.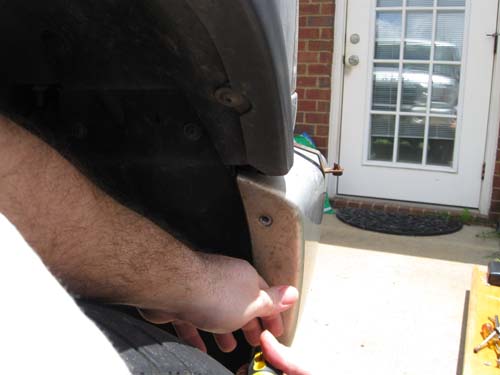 More screws connect the bumper cover to the plastic wheel well liner.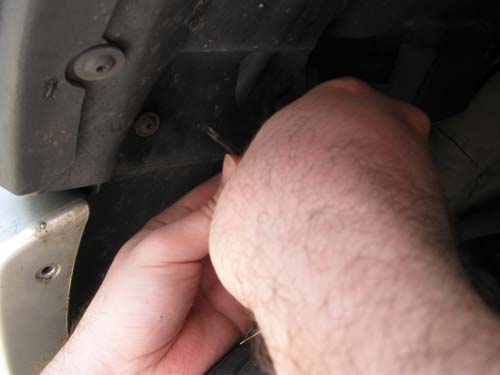 Next, it's time to go underneath and remove the row of screws across the bottom.
Once the screws are out, it's time to start looking for the four bolts that hold the bumper bar onto aluminum mounting brackets that are in turn attached to the frame.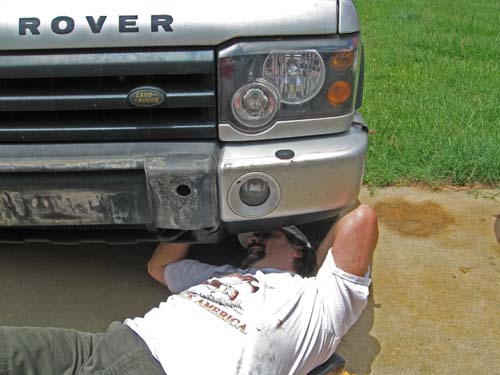 The bolts you're looking for are the ones to the left in the next photo. Like most of the fasteners you will encounter from this point forward, they are metric. Thanks a load, Ben Franklin! The ones in the right foreground come out also, but don't loosen them yet.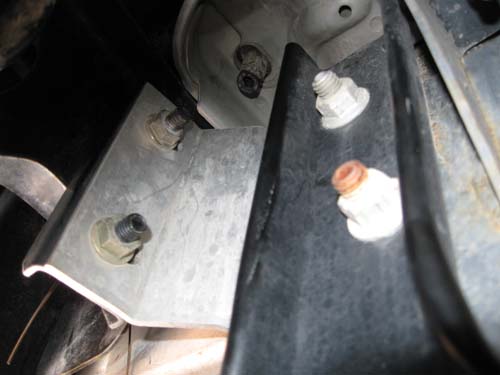 Once you start working on these bolts, things will get moving. If you're not ready, this may not be a good thing. Time to deploy the jack stands. This is especially important if you are working on this project without a buddy to hold the whole works in place while you're torquing on it.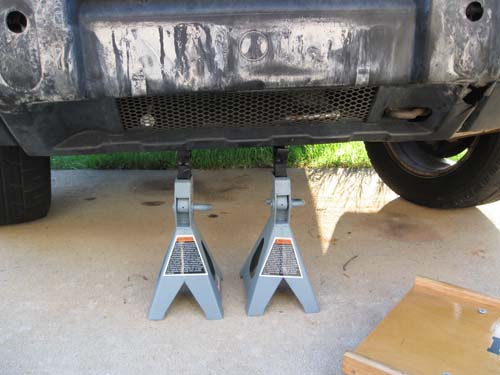 There are two nuts on the inside outboard face. These are the last fasteners to remove before you should be able to slide the bumper out a little. Don't pull it all the way off; there are fittings you need to disconnect first.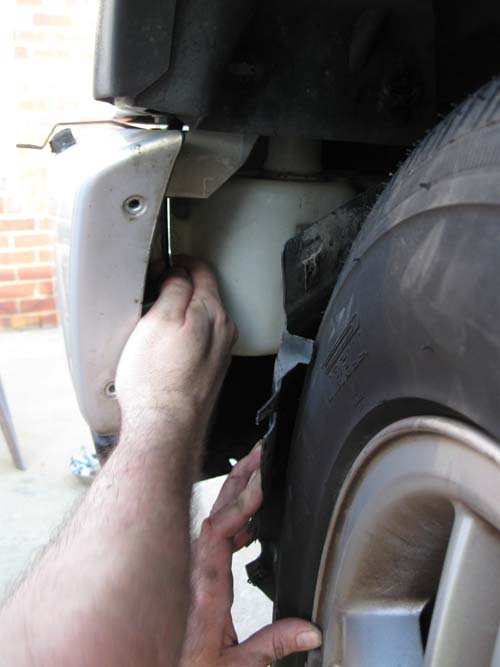 If you've gotten this far in one session, it's probably time for the old "cold wrench." Get out from under the truck first and then enjoy.