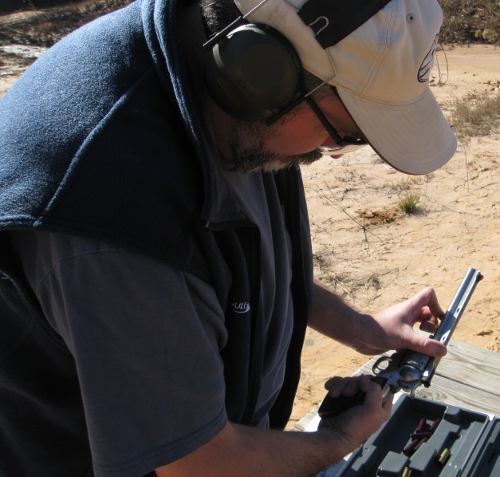 . . . once more; totin' my old .44!
O.K., so it's a new .44, but you get the idea.  When I was a kid, there was only one thing I wanted to be, a cowboy.  I wanted a six-gun, a lever-action rifle, and a horse so I could ride the range.  Career options for cowboys being rather limited in West Tennessee, I went to college after high school and double-majored in English and Spanish.  I then did the next logical thing and went to law school.  Now, twenty-something years from graduation, I'm trying to save as much money as I can from teaching to get a six-gun, a lever-action rifle, and a horse so I can ride the range.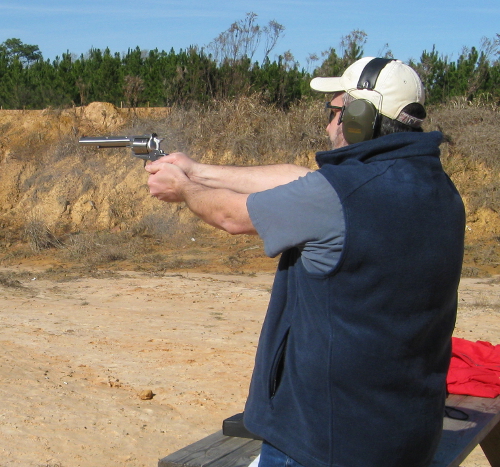 My dream got one step closer last weekend with the purchase of a Ruger Super Blackhawk .44 Magnum.  I worked up a mild reload for it, and the Sporting Wife and I headed for the open range . . . the firing range.  I am not ready for whitetail or outlaws, but at seven yards I am on paper and so is the missus.  Cow-punchers we ain't, but punching paper will do for now.