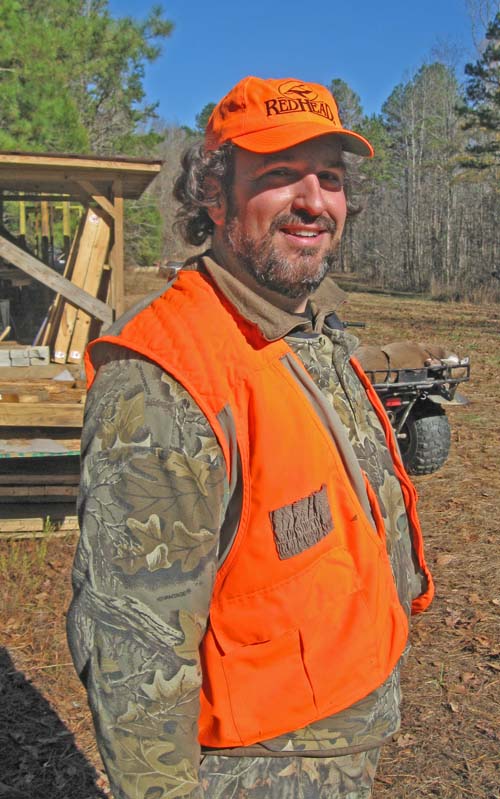 Although I enjoy a hunting or fishing outing regardless of whether I take any game, it's always nice to feel I'm doing something besides nature watching.  When someone catches the first fish, I always say, "The skunk is out of the boat."  With that in mind, after Thanksgiving in Tennessee, my deer season is officially deskunkified.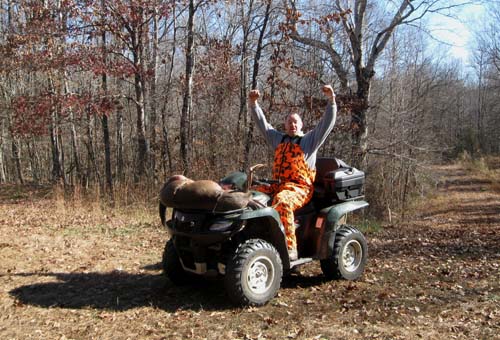 Cousin Tim looks pretty excited, and who wouldn't be with a nice 8-point on the front rack?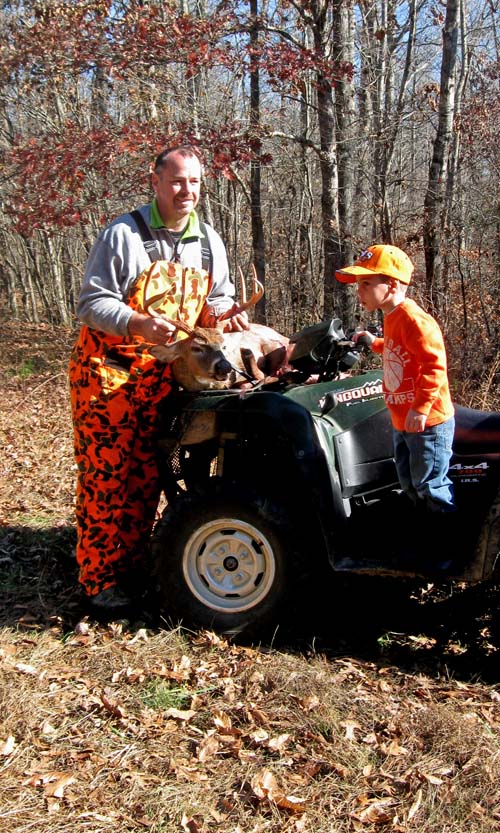 There's nothing better than seeing the next generation coming along behind us.  The young sportsman is Tim's son Garrett.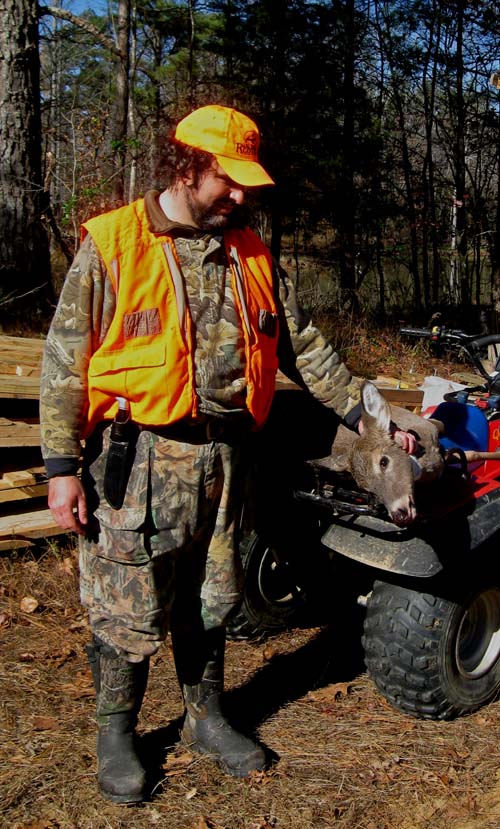 I took a nanny-head for the freezer, but hey, that's why they call me the Slayer.  I let several immature bucks ease on by to get a shot at her.  She should be clean, because we had to drag her across a creek.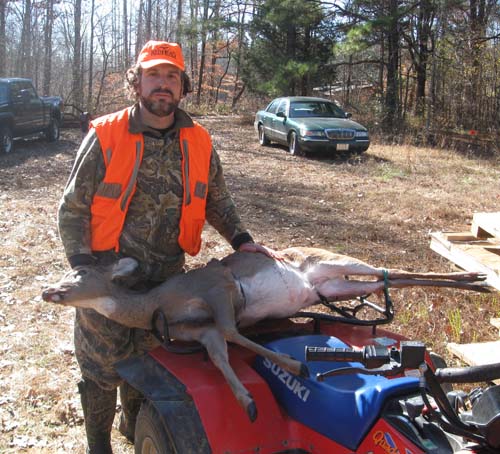 Tim and I actually put our deer on the ground at the same time from different stands.  We called in Uncle Gary for reinforcement.  Not to be left out of the story, he culled this big-bodied 3-pointer the next morning.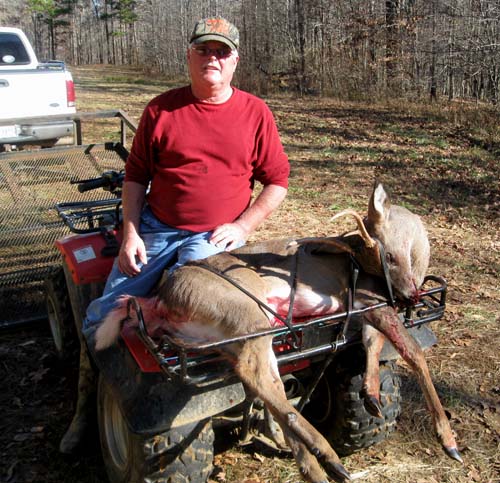 The skunk is definitely out of the stand, so we can all relax and enjoy the rest of the season.