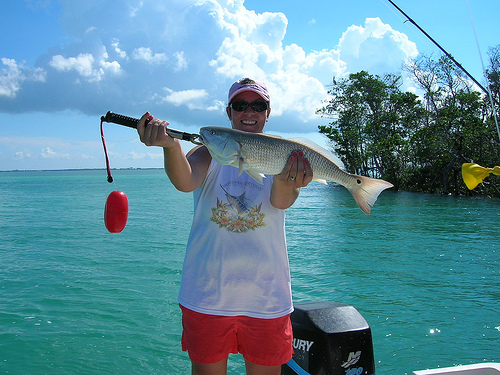 - by Melody in Orange Beach, AL
These are just some of the fish I have caught and released in Key West, FL. The redfish was fun to catch. They are a lot different in the Florida Keys than they are here on the Gulf Coast in Mobile Bay. Our guide said it was a large redfish. We were using live shrimp and cut bait, along with a chum bag off the back of the boat. The rods were light tackle.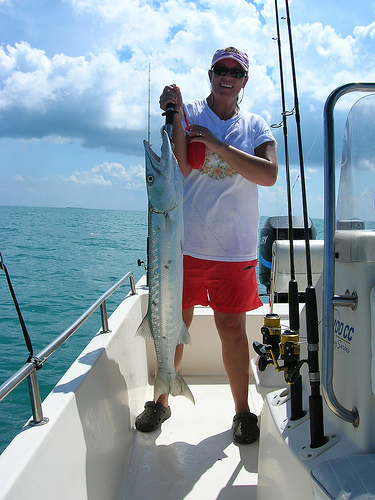 The barracuda was also fun to catch; there is some danger involved with the large teeth. We used live pinfish and had a chum bag off the back of the boat. We were again using a light tackle rod.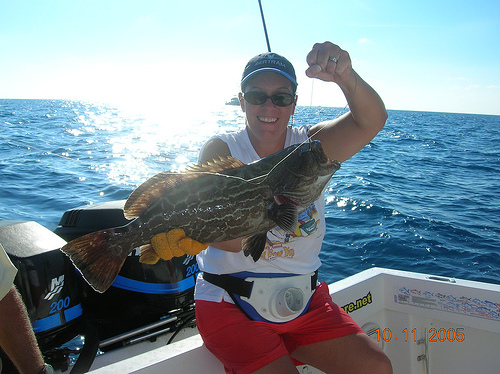 The black grouper was caught over a wreck. Although it's not very big, it felt like I was reeling in a Volkswagen. The main trick is to keep them from swimming deeper into the structure or reef and breaking the line.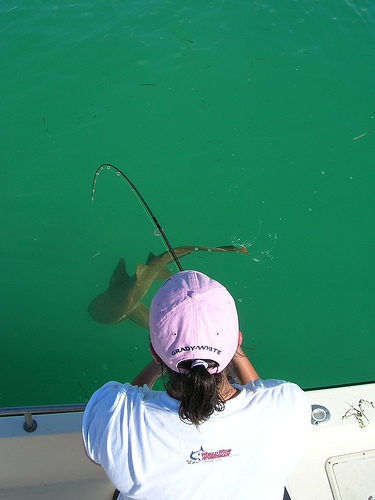 The shark was actually caught using live shrimp! It was about a 15 or 20 minute fight. She weighed in around 85 pounds. I was glad when it was over. My arms were worn out. I was using a light tackle rod.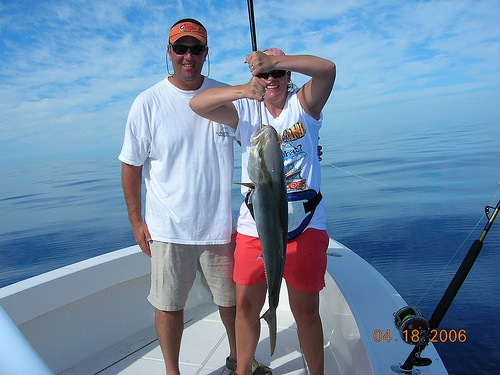 The amberjack was caught around a wreck, just before heading in. We hadn't caught much of anything that day. I almost handed the rod to my husband, but he insisted that I keep going. The guide estimated that she weighed about 65 pounds. My arms were shaking, and they were very "jell-o" like afterward. I was so glad that I kept the rod!
I enjoy saltwater fishing immensely, and releasing a fish is a nice feeling –I could catch it again some day!